LKL Web Exclusive: MJ investigation looking at Dr. Murray
This is a LKL Web Exclusive by Defense Attorney TRENT COPELAND – who will also be a guest on tonight's show – agree or disagree with him, let us know!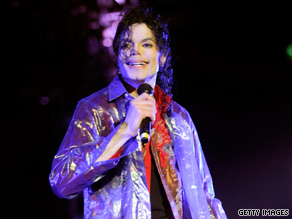 With the critical question of the exact cause of Michael Jackson's death now having been categorically answered by the LA County Coroner's office, the inquiry now is assessing the impact this has on the case.
Is it now clearly an investigation of involuntary manslaughter? Or does the clear and unequivocal official cause of death as "propofol intoxication" make it more likely that the case has evolved into a second degree murder charge? And does this rule out other doctor's for any role they may have had in supplying Jackson with other medications?
Here is my answer: I have believed all along that all roads in the investigation would lead to Dr. Conrad Murray. For now, any other doctor that provided Jackson with medication can breathe a collective sigh of relief. They will at least not be charged in his death.
Dr Murray, on the other hand, has from the beginning been in the center of the storm. And with his alleged admission that he alone administered the powerful anesthetic Propofol to Jackson outside of a hospital setting in combination with the multitude of other drugs that he allegedly injected into Jackson's system, the barometric pressure on the LA County District's Attorney's office has now just risen considerably too.
The facts as we seem to now know them are shocking - probably shockingly criminal. And here is the challenge for the DA's office. Do they simply aim for the low hanging fruit and charge Dr. Murray with "involuntary manslaughter" (a relative slap on the wrist) which in all likelihood would result in a maximum sentence of 2 years given the doctors lack of criminal history? Or do they take the aggressive approach and charge him with 2nd Degree Murder (15 years to life) given the apparent recklessness and conscious disregard for Jackson's safety?
In the end, it may be that Dr. Murray's unblemished and stellar medical record may actually work against him. It is hard to imagine that any doctor, particularly a board certified cardiologist, would believe that administering Propofol, in someone's bedroom, without the benefit of heart monitors, respirators and other essential equipment to assure the patient's safety could have made the decisions that Murray made believing that he was even remotely in the backyard of established medical competency.
Clearly, if any one was in a position to have known better and to have appreciated the life-threatening risks of all of this it would be a cardiologist. And so it seems that the DA's office will almost certainly consider the totality of circumstances (the volume of Propofol sufficient to produce intoxication) and the doctor's disregard of the risks when it determines whether this is an "involuntary manslaughter" case or Second Degree Murder. The road seems to be winding towards the latter.